LoJack® SureDrive™
Peace of mind for the Drive Ahead™. Now directly integrated with law enforcement.
LoJack® SureDrive™ is a mobile app
that connects you with your car
Keeps You Connected
Connect with your car and the loved ones who are driving it
Arrival Alerts
Know when your loved ones arrive at their destination
Accident Assistance
CrashBoxx™ technology can help you in the event of an accident1
Peace of Mind for the Drive Ahead™
Learn more about the SureDrive™ connected car app
Watch the Video
How SureDrive Works
Communication
The SureDrive telematics device
installed in your vehicle can send
helpful information to your
SureDrive app
Insights
SureDrive can give you the insights to
make your day easier right in the
palm of your hand
Peace of Mind
Knowing that your loved ones
arrived at their destination is just
a tap away
Smarter Car, Peace of Mind

SureDrive
CrashBoxx™ instant crash alerts: Advanced sensor systems are designed to know when you've just hit a bump in the road, and when it's something more serious. Trained U.S. based agents can help get you assistance if needed.1

Tripwire™ Early Warning: Get timely alerts if your car moves when you don't want it to, like if your vehicle is towed or stolen. Set the Tripwire with the push of a button.2

Stolen Vehicle Location Assist: U.S. based trained agents help in case the unthinkable happens. A simple call can help quickly locate and track your vehicle.3

Virtual Boundaries: Get notified when a loved one arrives at their destination. Easy set-up, with timely alerts.4

Speed Alerts: Get notified if a loved one goes faster than you think they should.

Where's My Car?: Easily pinpoint your vehicle on the map.5

And more including Find an Emergency Room, Get a Tow, Find Gas and Find a Car Wash.
The vehicle's ignition must be on to detect an incident. Response time of law enforcement may vary.
Do not approach the vehicle in response to a theft notification unless you are certain the situation is safe.
Response time of law enforcement may vary.
Up to ten Virtual Boundaries may be set at one time.
For feature functionality locations services must be turned on in the SureDrive app. Third party terms and conditions may apply.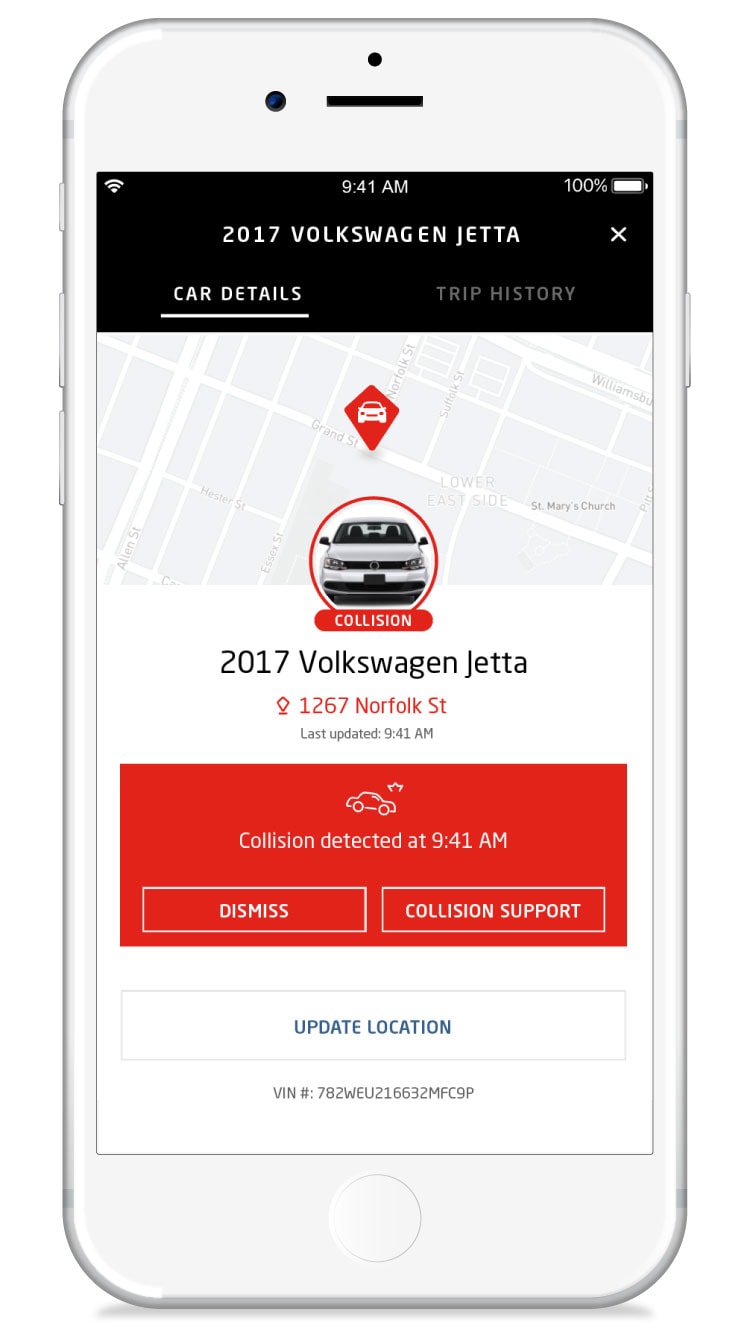 SureDrive available through App Store® and Google Play™ store only. Services available only in the United States. Availability of SureDrive services may depend on cellular and GPS coverage, certain functionality may depend on vehicle's year, make and model. Use is subject to the SureDrive Terms of Use and the SureDrive Privacy Policy. Message and data rates may apply. Visit lojack.com/SureDrive for details and limitations.